Friendly Towers has two price tiers of units; standard and premium.
The main difference between units is size. The average standard unit is about 129 sq. feet; the average premium unit is about 182 sq. feet. Most of the premium units are on the corners of the building, so they look out over two directions and enjoy the cross ventilation that comes with that.
Pricing
Standard Unit – $615
Premium Unit – $690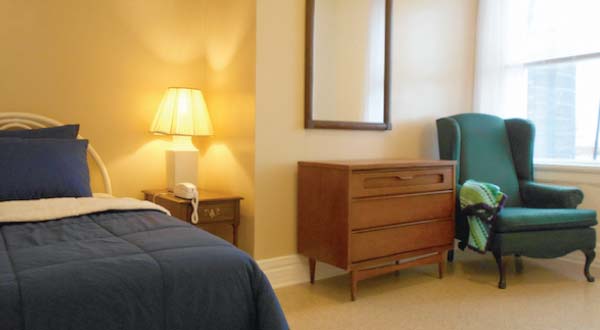 All units are on floors 8, 9 or 10. There are two lobby elevators for tenants use. There is a third, service, elevator that we ask tenants not to use. The landing for this elevator serves as the garbage area on each floor. Garbage is removed twice daily, and we recycle.
All units have their own private bathrooms each of which has an exterior window. All the bathrooms have shower heads; most have bathtubs – there are a few walk-in showers. The main room in the units all have exterior windows (some have two) and come furnished. This usually includes a single bed, bedside table, dresser and easy chair. Some premium units may have book cases, a table or a desk. We include bed linens, pillows and bath linens. Most units have built in closets.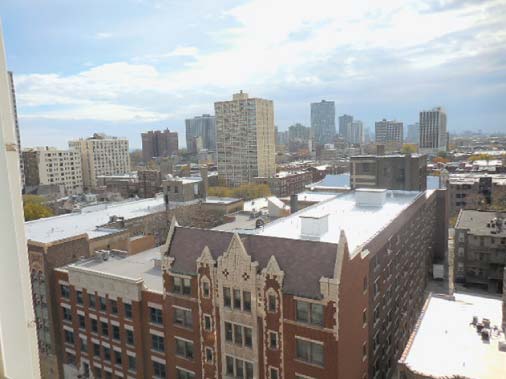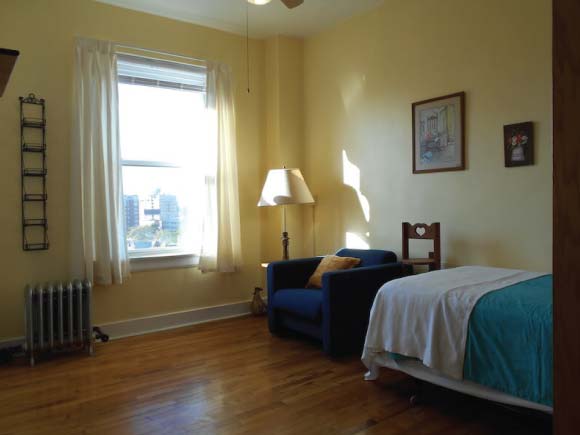 Tenants may have 5000 BTU air-conditioners for an additional surcharge. Heat is radiant, and included in the rental price. All units have individual phone lines, and come with a phone and free Wi-Fi. Since this is a Single Room Occupancy and there is no designated kitchen area, the Chicago fire Department does not allow any tenant to have a hot plate, toaster oven, etc. Tenants may have a small microwave oven and a crock (instant) pot. They may also have a small (4 cu. ft. maximum) refrigerator.