At the Friendly Towers our goals are to:
Provide pleasant and affordable living for low income older adults.
Maximize residents' independence in their living environment.
Enhance each resident's physical, emotional, and spiritual quality of life.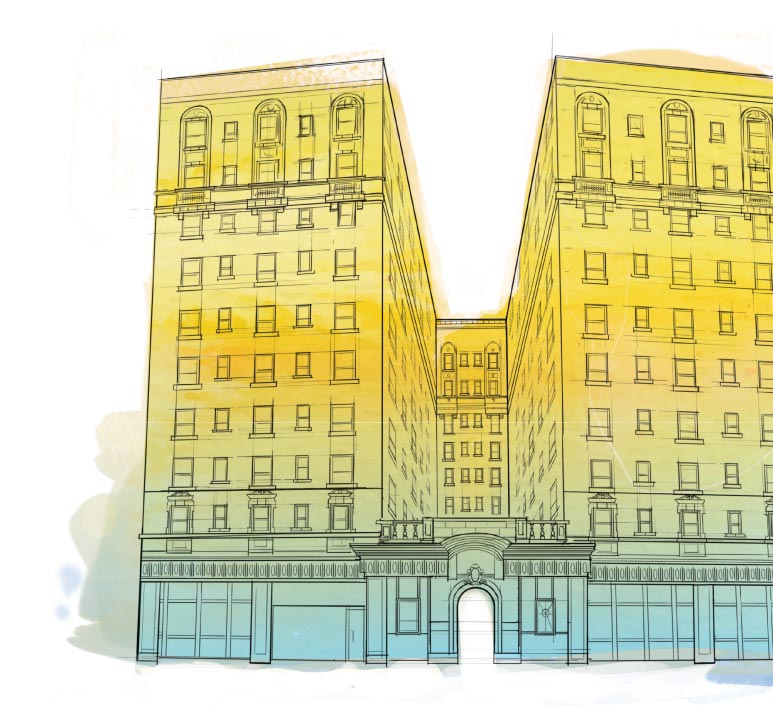 Inter-generational living
Easy walking distance to grocery stores
Blocks from the lake
24 hr lobby receptionist
Close to buses and "L" train
Supportive services available
Bike path, walking track and bird sanctuary nearby
Smoke-free property
About Us
We are a Single Room Occupancy on the top 3 floors of a vintage hotel located three blocks from beautiful Lake Michigan. Learn more about our SRO units and pricing.
Rent includes a furnished room with a private bathroom. In addition we offer activities, help securing supportive services, and more at no additional cost.
Our wide range of activities and our shared inter-generational living arrangement make this a unique place to live. We offer very affordable housing in the heart of Uptown Chicago.
Applicants must be 55 years or older and have a steady monthly income.
Ready to Get Started?
and
to schedule a tour and an interview.
Please Note: There is an $140 processing fee for all applications. The fee must be paid before the application will be processed.